About me
Architetural - Portrait - Event
About me
"In the right light, at the right time, everything is extraordinary."- Aaron Rose
As a child growing up in Massachusetts, Virginia, and Long Island, Chuck Danas became fascinated with photography. In those days, Chuck captured images on film with his trusty Kodak Instamatic x15.
When he was 18, Chuck was offered a position as a lighting assistant for a high-end, New York event photography firm. It was there that Chuck learned how the subtleties of proper lighting – both artificial and natural - will make-or-break your shot. Finally, with over 500 lighting jobs under his belt, Chuck was ready to start shooting – and he hasn't stopped. His passion for photography grows with each and every image.
Personable and approachable, Chuck Danas understands that photography is a team effort. He works closely with his clients to ensure they get the desired result. Whether shooting a romantic wedding, a designer interior, or the latest new product, Chuck uses the techniques he learned as the "lighting man" to get the perfect shot, every time.
During an event, you only have one shot to capture that special moment. Why chance it to anything less than the best?
Chuck Danas takes extraordinary photographs. See the light and take a look at Chuck's online portfolio. In the right light, everything is extraordinary.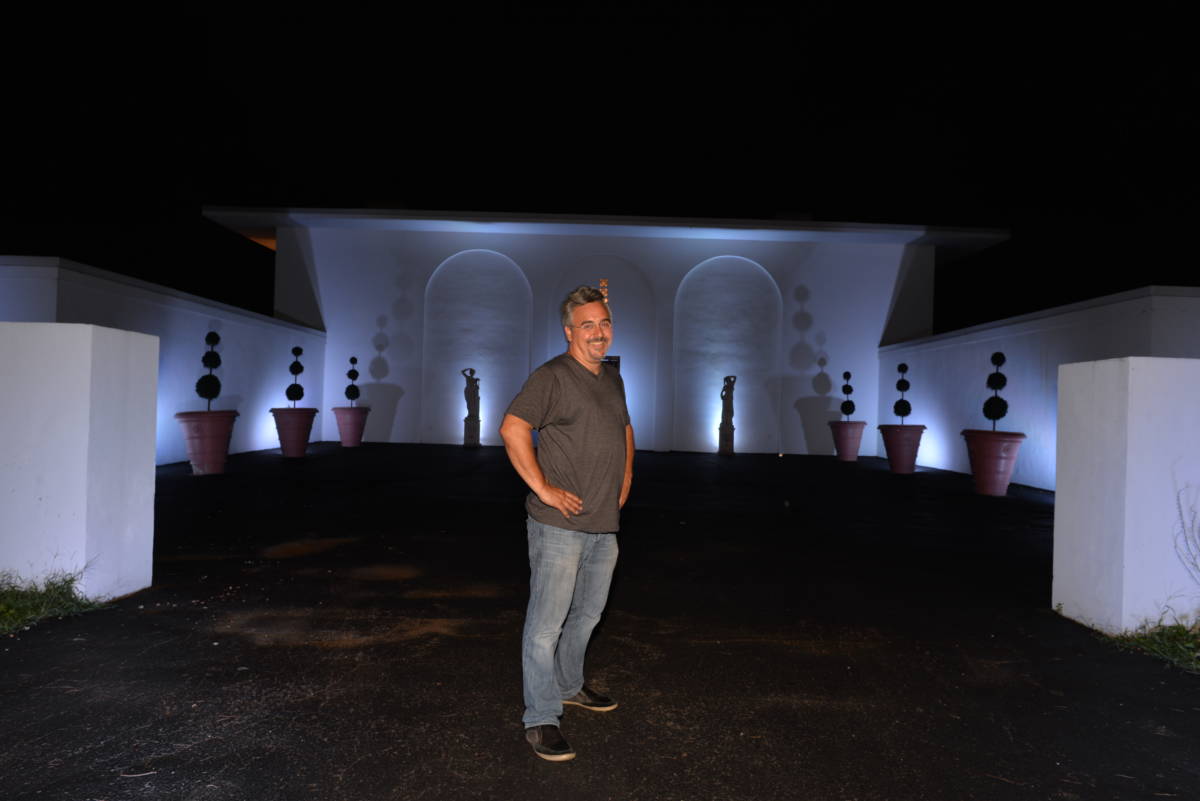 Chuck Danas on a Night Shoot in Sands Point, NY
Tourfactory - My Real Estate Virtual Tour Company of Choice
Real estate photography is a large part of my business. Tourfactory helps me deliver those images to my real estate clients.
Here are some samples of my work uploaded to Tourfactory Authorized Tours.
Email Chuck
For a private consultation to discuss your photography needs.